Evergreens
For the backbone of the garden, giving colour all year round, our evergreens cover all bases. Use the mighty Magnolia Grandiflora as a grand gesture of summer fragrance, but don't forget winter flowering Viburnum Tinus, winter berrying variegated holly or fragrant sweet bay leaf, all supplied in a range of sizes, mature and impressive.

Pack your displays with all the colour range of Pittosporum, Choisyas and Hebes, add flower laden Escallonia, Ceanothus and Cistus, and then release your imagination with scented Daphne, audacious Crinodendron, sensual Eucryphia Nymans, and fuchsia pink flowers with purple leaves of the explosive Loropetalum Fire Dance.
Riverside Nurseries' evergreens are exciting and enthralling, making a real impact. Contemplate the fantastic form of the Fatsia Japonica, Phormiums, sacred bamboo Nandina, date palm Chamaerops, torbay palm Cordylines, Yuccas and Agaves.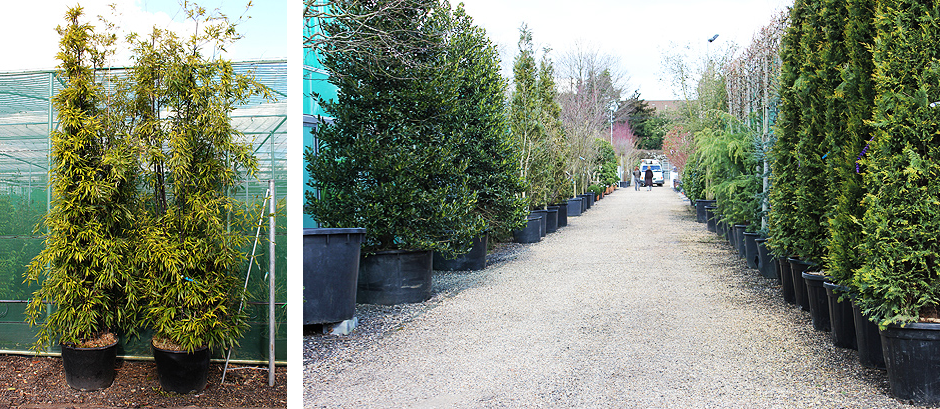 For acidic soil revel in the flamboyant flowers of the Rhododendron, Camellias and Pieris, available in sizeable specimens with fascinating shapes.
Please don't say evergreens are boring!