Terms of Use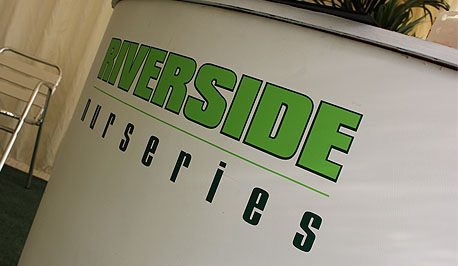 By using our website you agree to be legally bound by these terms, which shall take effect immediately on your first use of the website. If you do not agree to be legally bound by these terms please do not access and/or use this website.
Riverside or Europlants UK Limited may change these terms at any time by posting changes online.
Please review these terms regularly to ensure you are aware of any changes made by Riverside UK Limited. Your continued use of www.riversidenurseries.net after changes are posted means you agree to be legally bound by these terms as updated and/or amended.
Use of riversidenurseries.net
You may not copy, reproduce, republish, download, post, broadcast, transmit, make available to the public, or otherwise use www.riversidenurseries.net content in any way except for your own personal, non-commercial use. Photography by DigitalFlare, licenced to Europlants UK. You also agree not to adapt, alter or create a derivative work from any www.riversidenurseries.net content except for your own personal, non-commercial use. Any other use of www.riversidenurseries.net content requires the prior written permission of Europlants UK Limited / Riverside UK Limited.
Disclaimers and Limitation of Liability
www.riversidenurseries.net content is provided "as is". Riverside does not warrant that functions contained in www.riversidenurseries.net content will be uninterrupted or error-free, that defects will be corrected, or that www.riversidenurseries.net or the web servers that make it available are free of viruses or bugs.
Intellectual Property
The names, images and logos identifying Riverside UK Limited, or third parties and their products and services are subject to copyright, design rights and trademarks of Riverside UK Limited and/or third parties.
Website Design and Development
This website was built by DigitalFlare Ltd - Website Design and Bespoke Website Designers based near Marlow (Windsor in Berkshire) - This website is a bespoke build which is not based on a template. The website has been built from the ground up and for this reason, our developers have an understanding of all the tools used to design and develop the website. There is no hidden tracking facility, we only use the Google Analytics plugin.